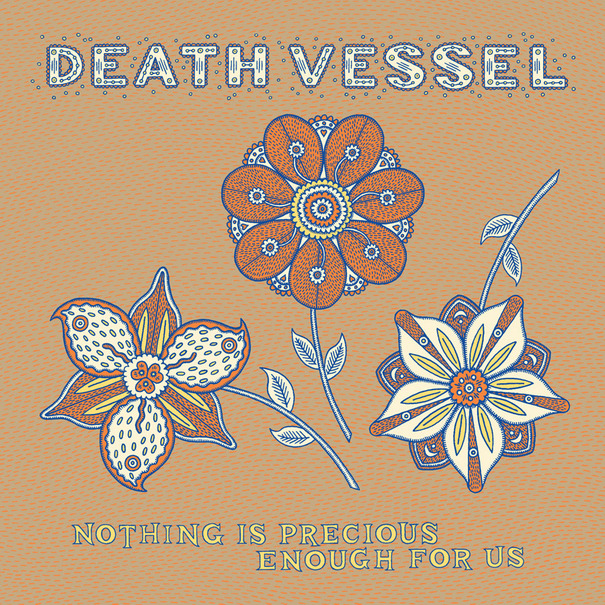 Under the moniker "Death Vessel", Joel Thibodeau releases music centering around jingle pop, cut and paste style lyrics, driven by vocals sung with pipes that belong to a young choir girl.  While the combination of such sounds awful, Thibodeau weaves together unassuming melodies that take moments, if not full minutes, to catch ones attention, that is, of course, if his voice hasn't started in.  When playing the Pabst Theater in Milwaukee, WI (4/26/2010), as opener to Jonsi, Joel walked out, waist-length black hair, jeans, black t-shirt, and an old 3/4 sized acoustic guitar, stepping before an audience who had never heard his music and was skeptical, to say the least.  With the look and the name sounding as if it belonged to a metal band, the feeling amongst attendees was "this should be interesting/awful".  And then he began.  For his entire set, there was barely a word spoke, save for heavy applause and shouts in between songs.  This is the one he opened with.
From his second album Nothing Is Precious Enough For Us, the track "Block My Eye" opens with, what I regard, one of the saddest lines in my collection of music:
"Now I am versed/ In silence my throat hurts/ Not from yelling/ But from holding back"